Confinement Nanny Singapore
NannySOS Confinement Nanny Agency
Agency Licence 13C6350
Request for Quotation
We Believe Every Mother Deserves A Peaceful & Restful Confinement Period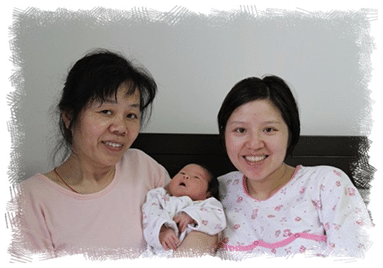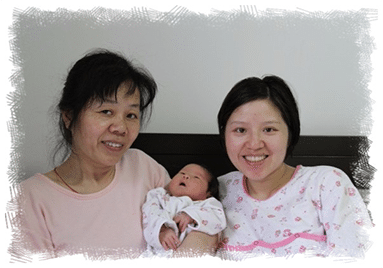 Confinement nanny is someone who can provide assurance, extra help and care to mothers and babies during the postpartum period. NannySOS confinement nanny agency ( MOM Licence 13C6350) provides stay in nanny and part time confinement lady in Singapore for both mother and baby who deserves to be well rested. The nannies can be hired from 14 days up to maximum of 16 weeks commencing from child's birthday. Our agency provides chinese and english speaking confinement nannies with at least 3 years experience for locals and expats. We believe every postnatal woman deserves a good confinement period with nutritious confinement food to rejuvenate and regain her energy under the attentive care of a experienced confinement nanny.
You can also find confinement lady by yourself without engaging the services of Singapore confinement nanny agency for recommendation. However, do make sure her confinement nanny work permit is applied if she is from Malaysia. This is a requirement from Ministry of Manpower (MOM) which is applicable to part time or day time confinement nanny as well.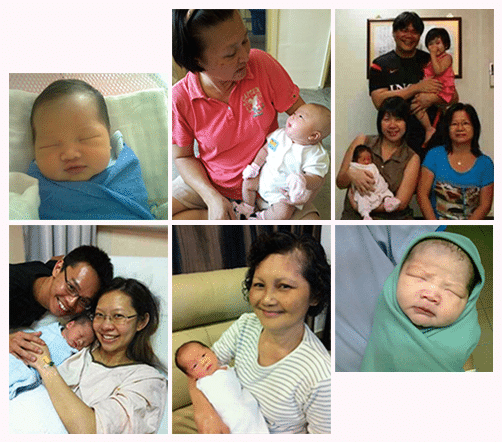 Is Postnatal Confinement Necessary?
Confinement after childbirth is very crucial to all mothers. It has been many tiring days and sleepless nights after enduring 9 months of pregnancy along with suffering the pain of giving birth. It is very important for women after childbirth to receive continuous love from her loved ones. Postnatal confinement is as important as pre natal as it is a critical period to restore mother's health and balance. Don't be surprised some ailments that you used to experience before pregnancy no longer occur as the body is "reset" and readjusting to the new change.
Therefore, mothers should take advantage of this stage. Confine yourself at home and get yourself your well deserved rest after going through the labour and delivery. Refrain yourself from heavy household chores, sea breeze, reading emails from work or working from home if possible. Stay hydrated with warm water and especially Longan and Red Date tea which is beneficial for blood circulation and sleep. A post natal woman should never take her confinement period too lightly as it can either benefit or affect her health in the long run, so make use of this chance and don't take the risk.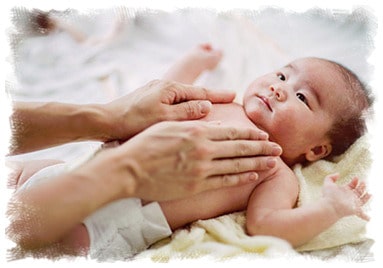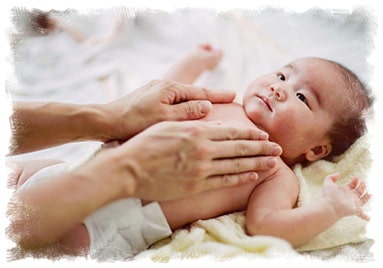 First Time Parents
New mummies are highly encouraged to hire Singapore or Malaysian confinement nannies for your first baby. If your parents or in-laws are able to help take care of the newborn baby, you can also consider confinement food catering or tingkat delivery to save on cost. Besides the lack of experience in responding to the cries of your baby or how to bathe them, first time parents need to know that new born babies tend not to sleep at the timing you wanted them to. You will get to experience the happiness and tiredness as well with many days deprived of sleep. The baby will wake up at odd timing or wee hours which you have to tend to their cries if you did not engage the service of a confinement lady. However, please do your due diligence research as you will be living with or where mother and child is being taken care of by a stranger.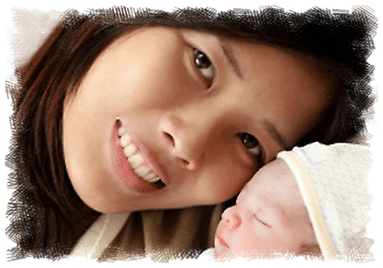 Cost for Hiring Our Professional Confinement Nanny
SGD2,500 Nett
Special rates for twins available.
Price include $30 confinement nanny work permit application fees. MOM levy charges is $60 per month or $265 per month. We also provide confinement nanny services such as confinement food catering, prenatal and postnatal care for local and expat families in Singapore.
Holistic Wellness Confinement Care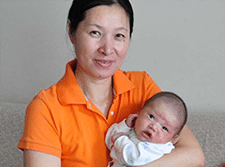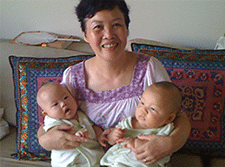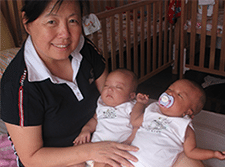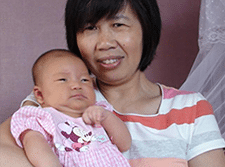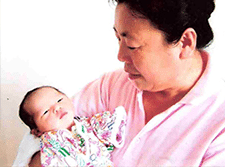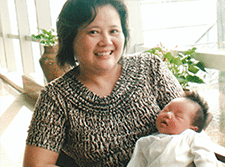 How Confinement Nanny Services Can Help You?
We believe that experience is crucial when it comes to confinement.
You will also come across articles on confinement dos and don'ts. Some are chinese confinement myths.
Knowing what to do at the right time and being efficient is our mantra.
Here are some tasks that our confinement nanny will perform.
Help out for 28 days from the first day you are discharged
Prepare confinement food (3 meals a day) to ensure mother get the nutrients they require for a speedy recovery
Prepare confinement herbal bath for mother upon request
Prepare Red Dates Longan Tea daily as it is essential during your confinement period
Handling the laundry for mother and baby
Feeding the baby (for mothers who choose to breastfeed, you can gather some tips from confinement nannies)
Showering and taking care of the baby
Day & Night baby care to allow the mother to have ample rest
Giving sincere advise of proper confinement care
Basic home care
Grocery Shopping
NannySOS Agency Services
We Take Care All Your Needs
Reliable & Experience Confinement Nannies
We strongly believe that experience is the most important trait when it comes to a confinement lady. Majority of our nannies have been through pregnancies and have their own babies. Knowing what to do at the right time and being efficiently will bring you a peace of mind!
Knowledge Transfer
We work with chinese and english speaking confinement nannies. Minimize all language barriers for locals and expats. We will provide you, the employer, with sufficient training and continue working to share the confinement knowledge with you. This will enables you to be ready to handle your baby even after you have started on your own without the nanny.
Satisfaction Guaranteed
Confinement nanny services include a request for a change in confinement lady up to 1 times if you are not satisfied with her work. After which, a pro-rated refund option will be provided.
Hassle Free
Hiring a good confinement lady from MOM licensed agency is just a click away. NannySOS services include assistance in applying confinement nanny's work permit or extension.
Good Daily Confinement Meals
Our confinement nannies are good cooks as well. Confinement meals can range from delicious dishes to specialty soups.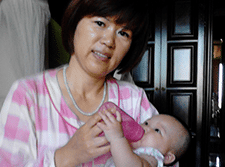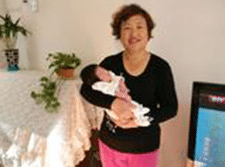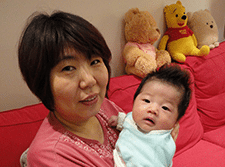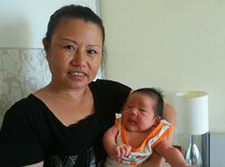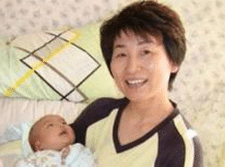 Frequently Asked Questions
How long is the confinement period?

In Singapore, 28 days is the most common option for most families. We have parents who opted for 14 days or 40 days as well. We will recommend at least 28 days or more for mothers to have a good restful period and recuperation.

Will I be able to select the nanny?

As our nannies schedule may vary due to extension of service, family or health reasons, we do not encourage selecting or shortlisting the nanny to avoid disappointment. She might not available due to unforeseen circumstances such as your earlier than expected delivery. However, please be assured that we will only recommend you experienced confinement nannies whom we have work with on numerous occasions and closest to your requirements.

What if we are unable to work along well with the confinement lady?

We have not experienced such cases recently. However, we do allow replacement up to 1 times. If the replacement of confinement lady is still unacceptable, we will arrange for a pro-rated refund.

Do I need to apply work permit for confinement nanny?

Under Ministry of Manpower (MOM) requirement, it is mandatory to apply work permit for confinement nanny from Malaysia to work in Singapore. However, we will assist you with the application to reduce your hassle.

Can I specify english speaking confinement nanny as I do not understand mandarin?

Yes you certainly can. We have english speaking confinement nannies who work along well with Japanese, Korean and other non-chinese families.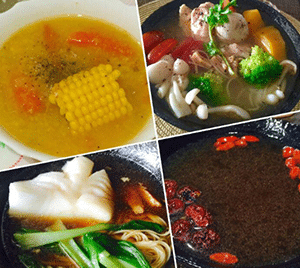 We strongly encourage you to find yourself a MOM-certified confinement nanny that you can trust
even if she is not from NannySOS
Confinement Lady to Recommend / Reviews
Thank you Auntie Wendy for your attentive care during my confinement period. Have read the comments in forums and decided to find MOM-licensed agency to save the hassles. First time engage confinement agency and thank you for your help to apply work permit for confinement nanny. Lucky to meet you! Very thoughtful of you, always plan everything ahead for me, making everything to be so smooth and easy. =)
Simon & Li Teng
If you are looking for confinement lady, look for Mei Jie!! Her confinement dishes are so delicious! Simply yummy!!! Thank you for taking care of us. Giving us a lot of security and expert advice. Can't imagine what we can do without you. 😉
Love from Elvis & Kelly
Referred through friend to NannySOS for confinement lady services and subsequently engage their daytime nanny to help us babysit Owen while we go to work. Auntie Mary's hygiene is superb! Always following the proper steps in washing and sanitising her hands. Thank you for being so professional and giving us a peace of mind.
Joey & Joyce
Iris says she love to play with Sister Dorcas! 🙂 Always been fun and entertaining having you around despite the short 3hr ad hoc babysitting sessions. See you again Dorcas! 🙂
Phillip & Irene