Hotel Babysitting Service Singapore
The Best Assistance You Can Trust With Our Reliable Local Hotel Babysitters
Book Now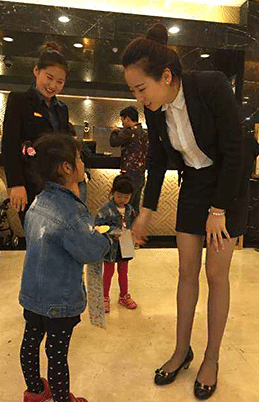 Hotels with Babysitting Service in Singapore
Welcome to Singapore!
If you are on a vacation with family or being invited to wedding dinners, business meetings, events you probably want to look for hotels with babysitting service in Singapore that you can rely on. The hotel manager or concierge service can provide every possible babysitting help for any emergency or last minute childcare needs. Singapore hotel babysitting services allow you to engage experienced babysitter and relieve yourself from looking after your little ones so that you can have the freedom to move around. Our hotel babysitter efficiently take the stress away from you and allow kids to have fun while you can continue your planned agenda or shopping with a complete peace of mind.
Challenges in Foreign Country with Children.
Travelling with children can be really challenging especially with the added responsibility of looking after them while being on-the-go. Most parents find it highly difficult to provide care and attention to the kids during their stay in a remote location or a foreign country. It is not easy to find the right balance especially when you have no option left and entrust your child to someone whom you have absolutely no knowledge of his or her background, character or babysitting skills.
Children Friendly Hotels
Facilities and Activities.
One of the most vital benefits that family hotels can provide is the baby friendly facilities and activities that will keep your children happy and occupied. Kids swimming pool, play room, toys, games, drawing books are things that kids simply love! Visiting Singapore not only give you a great travelling experience but also help you achieve a stress-free travel where you and your children can all enjoy during the vacation.
Reliable Agencies with Babysitting Services.
If you need to getaway, these children friendly hotels offer babysitting services where they coordinate with authorized agencies to provide convenience, reliable and qualified hotel babysitters who are eligible to look after toddlers and small kids. This is an ideal opportunity for parents to entrust the child to a mature, trustworthy and responsible person. You can go about your usual transactions with confidence and peace of mind knowing that your little ones are in the expert care of a reliable professional hotel babysitter in your hotel room. Now, you don't have to stress out over your child's safety in a different city.
NannySOS Hotel Babysitting Services
NannySOS babysitting services provide hotels with babysitters for morning, evening as well as night as per the expectations of the guests within hotel premises. Our hotel babysitters also provide outdoor babysitting services if parents require them to accompany the children on different outings within Singapore. Choosing a babysitter for your child is one of the most critical decisions you'll make. All our babysitters are local or Singapore PR. They are full time or part time nanny, experienced mothers, childcare teachers, nurses who love children. Our babysitters go through exhaustive screening process and are experienced enough to handle kids of almost all ages who can meet your childcare needs.
Engage NannySOS hotel babysitting services if you require to:
Leave your children on a safe and secure place where they can be properly taken care of.
Children not feeling well.
Have enough free time to complete all your business transactions in the city without bringing your child along during a meeting.
Enjoy more time with your partner in case you want to take them out on a romantic dinner.
Enjoy baby-free moments while visiting famous landmarks in the city.
Have more peace and quiet moments especially if you want to take a break from looking after your kids.
Travel stress-free since you don't have to force a reluctant child with you while going outside of your hotel room.
Treat yourself to a day reserved for pampering yourself in a foreign place.
The Fullerton Bay Hotel
80 Collyer Quay, Singapore 049326  6333 8388
InterContinental
80 Middle Rd, Bugis Junction, Singapore 188966  6338 7600
One Farrer Hotel & Spa
1 Farrer Park Station Rd, Singapore 217562
6363 0101
Crowne Plaza Changi Airport
75 Airport Boulevard #01-01, Changi Airport Singapore (SIN), Singapore 819664  6823 5300
Raffles Hotel
1 Beach Rd, Singapore 189673  6337 1886
JW Marriott Singapore South Beach
30 Beach Rd, Singapore 189763  6818 1888
Pan Pacific Orchard
10 Claymore Rd, Singapore 229540  6737 0811
Grand Hyatt
10 Scotts Rd, Singapore 228211  6738 1234
Hotel Vagabond
39 Syed Alwi Rd, Singapore 207630  6291 6677
Mandarin Oriental
5 Raffles Ave, Marina Square, Singapore 039797  6338 0066
PARKROYAL on Pickering
3 Upper Pickering St, Singapore 058289 6809 8888
Singapore Marriott Tang Plaza Hotel
320 Orchard Rd, Singapore 238865  6735 5800
Capella
1 The Knolls Capella Singapore, Singapore 098297  6591 5000
The St. Regis Singapore
29 Tanglin Rd, Singapore 247911  6506 6888
Conrad Centennial Singapore
2 Temasek Blvd, Singapore 038982  6334 8888
Pan Pacific Singapore Service Suites
96 Somerset Rd, Singapore 238163  6884 5222
The Ritz-Carlton Millenia Singapore
7 Raffles Ave, Singapore 039799 6337 8888
Fairmont Singapore
80 Bras Basah Rd, Singapore 189560  6339 7777
The Fullerton Hotel Singapore
1 Fullerton Square, Singapore 049178  6733 8388
W Singapore – Sentosa Cove
21 Ocean Way, Singapore 098374  6808 7288
Four Seasons Hotel
190 Orchard Blvd, Singapore 248646  6734 1110
The Pan Pacific Singapore
7 Raffles Boulevard Marina Square S(039595)  6336 8111
Ascott
2 Finlayson Green, Singapore 049247  6736 9800
The Westin Singapore
12 Marina View, Singapore 018961  6922 6888
Shangri-La Hotel
22 Orange Grove Rd, Singapore 258350  6737 3644
Top Hotels in Singapore
List of popular hotels in Singapore with TripAdvisor 2017 Travellers' Choice Award.
The Fullerton Bay Hotel
80 Collyer Quay S(049326)
6333 8388
Raffles Hotel
1 Beach Road S(189673) 6337 1886
Hotel Vagabond
39 Syed Alwi Road S(207630) 6291 6677
Capella
1 The Knolls, Sentosa Island S(098297) 6591 5000
The Ritz-Carlton Millenia Singapore
7 Raffles Ave S(039799) 6337 8888
Four Seasons Hotel
190 Orchard Boulevard S(248646) 6734 1110
Shangri-La Hotel
22 Orange Grove Rd Orchard Road S(258350) 6737 3644
InterContinental
80 Middle Rd Bugis Junction S(188966) 6338 7600
JW Marriott Singapore South Beach
30 Beach Rd S(189763) 6818 1888
Mandarin Oriental
5 Raffles Ave Marina Square S(039797) 6338 0066
The St. Regis Singapore
29 Tanglin Rd S(247911) 6506 6888
Fairmont Singapore
80 Bras Basah Rd S(189560) 6339 7777
The Pan Pacific Singapore
7 Raffles Boulevard Marina Square S(039595) 6336 8111
One Farrer Hotel & Spa
1 Farrer Park Station Rd S(217562) 6363 0101
Pan Pacific Orchard
10 Claymore Rd S(229540) 6737 0811
PARKROYAL on Pickering
3 Upper Pickering St S(058289) 6809 8888
Conrad Centennial Singapore
2 Temasek Blvd S(038982) 6334 8888
The Fullerton Hotel Singapore
1 Fullerton Square S(049178) 6733 8388
Ascott
2 Finlayson Green S(049247) 6736 9800
Crowne Plaza Changi Airport
75 Airport Boulevard #01-01, Changi Airport S(819664) 6823 5300
Grand Hyatt
10 Scotts Road S(228211) 6738 1234
Singapore Marriott Tang Plaza Hotel
320 Orchard Rd S(238865) 6735 5800
Pan Pacific Singapore Service Suites
96 Somerset Rd S(238163) 6884 5222
W Singapore – Sentosa Cove
21 Ocean Way S(098374) 6808 7288
The Westin Singapore
12 Marina View Asia Square Tower 2 S(018961) 6922 6888