Part Time Babysitter Singapore
Day Time and Night Time Babysitting Services
for Weekdays, Weekends and Public Holidays
Request A Babysitter
Part Time Babysitter Singapore
Day Time and Night Time Babysitting Services
for Weekdays, Weekends and Public Holidays
Request A Babysitter
Our Reliable Part Time Babysitter Will Help You Keep Your Schedule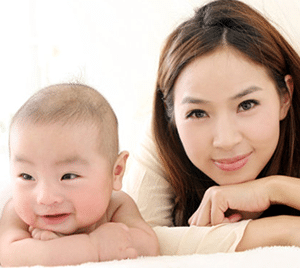 Singapore part time babysitter is another alternative to most families when day nanny is not suitable or only require temporary babysitting services. Part time babysitter can be a great companion to your child if he or she is the only child at home. The day your child is born is probably the best day of your life for all parents. You are willing and ready to do all that you can to ensure that your child is well provided for and grow up in a safe environment.
Soon, your baby is able to walk, run, demanding every attention from you, relying heavily on you, refusing to eat. Turning into the famous little "monster" which sometimes you cannot help but to feel tired and helpless about it especially after a long day of tiring work. You wanted a rest. You wanted some personal time for yourself or at least to have a few hours of full concentration in your work for those who are doing work from home business. This is the time when mummy and daddy can utilize our part time babysitter services or advertise part time nanny jobs on forums, job portals for freelance babysitter to apply so that you can focus on the task at hand. Otherwise, you can either request for our part time babysitter for babysitting at your house or bring your child to the home's of the babysitter. Either way, we are here to prevent interruption to your schedule while ensuring your child is safe and well taken care of.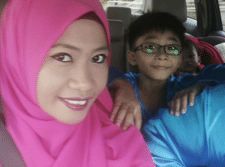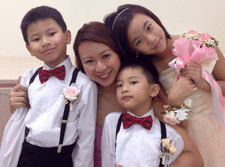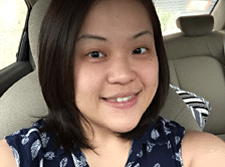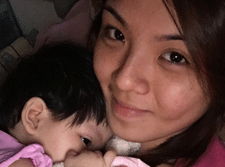 Ad Hoc Babysitting
There will be unavoidable times during the growing up phase where children fall sick easily and in need of medical care with days of rest. Parents are unable to send the sick child to daycare centres should that happen. In Singapore, although we are fortunate to have extra leaves such as infant care leave or paternity leave to take care of the young ones, but this may not be enough or cause disruption to work. This may be a bigger problem to parents who are self employed, sole proprietors or busy business owners where absence from work could mean a reduction in their daily income. At Nanny SOS, we work with ad hoc babysitters who are willing to help in such short notice of time. They are part time babysitters who can stand-in as temporary guardian for a few hours or the next few days so that parents can continue working with a peace of mind.
WeekDays Babysitting Rates
Day Time

SGD 25/Hr

Night Time

SGD 25/Hr
Weekend Babysitter
Be it whether you want to give yourself a well deserved break over the weekend or to attend your friend's wedding dinner which may not be convenient to bring the young ones along, don't forget to give us a call! We are working together with working adults who are experienced mothers and students looking for extra income over the weekend. We can arrange our weekend babysitter to overseer your kids that whole weekend or few hours of night babysitting where we will keep them occupied with our babysitting activities until you come back.
Weekend Babysitting Rates
Day Time | Night Time

SGD 25/Hr
We strongly encourage you to find yourself a reliable part time babysitter, even if she is not from NannySOS.
Frequently Asked Questions
Does the part time babysitter do household chores at our home?

Our part time babysitters are not obliged to do house cleaning or household chores at your home as they have greater responsibility to look after the child instead. However, they will help to tidy the area if the child has messed up the place with toys etc.

Can I ask the part time babysitter fetch my child from school? 

Yes you can. It is one of the babysitting services in singapore which parents require. In fact, we encourage parents to give us a list of the activities they needed for the part time babysitters to do during these 3-4 hours time. We will then recommend the suitable babysitters for your assignments. However, the additional transport fees from school to home is not included in the cost unless it is within walking distance.

Is there any midnight charges? 

Yes for additional transport allowance as it is not feasible for our babysitters to take public transport home at midnight. The fees will be based on Grab or Uber charges which you can pay to babysitters in cash before they leave your place.

How do I confirm the booking of service? 

For ad hoc babysitting or to hire temporary nanny, we require parents to make payment first as confirmation of services. This is required as our babysitters have feedback that they are unable to collect payment from the parents sometimes or the parents forgot to prepare the necessary cash to pay them on the last day.

Will I be refunded if I cancel the service? 

The babysitters have blocked out their other activities for your appointment. It will not be fair to them if their services is cancel last minute. We only allow refund for ad hoc babysitting if we receive the notice 48 hours in advance of appointment. Hope to have your kind understanding.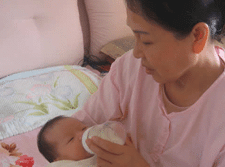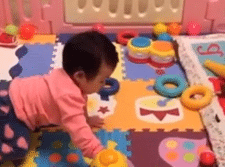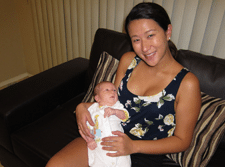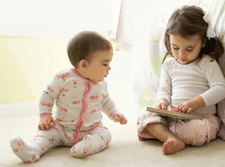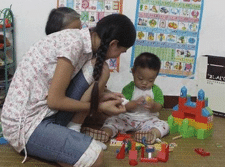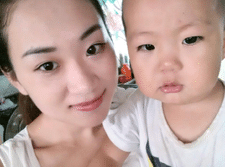 The girls had a great time singing and dancing with Annie! She was fantastic with the girls and we look forward to seeing her. Thank you for your amazing babysitting services.
Thank you for recommending Shanice to us! We like her cheerfulness and energy! Good luck to her exam! Will certainly engage Shanice to help with babysitting again. Cheers!
Annie is certainly a great help to us. Engage her for 4 days. Never late. Always arrive 10 min earlier before the starting time. Helping us to babysit Aisah so we can go out for our activities.
First time engage manny for babysitting! LOL. Have always hire lady freelance babysitters.. new trend in singapore? Anyway, he is good! Xavier has a awesome time with big brother James. Thx!