Ad Hoc Babysitter Singapore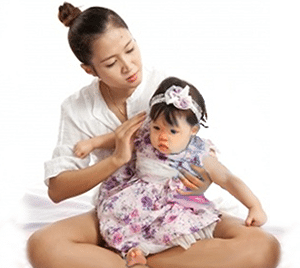 We recognize the struggles faced by mummy and daddy in looking for ad hoc babysitter in Singapore where demands for quick response time, availability and experience are required. It could be for a well-deserved night out, a family function or a temporary replacement of their current day nanny who needs to take leave urgently. No matter how much a parent wants to take care of their own precious ones personally, there are always times when one have to procure the services of a baby sitter. While most people normally tend to approach friends, family and neighbours for babysitting options, sometimes these are not available. It is for this reason that finding the right babysitter, more so, on ad hoc basis can prove to be an uphill task.
Unexpected Emergency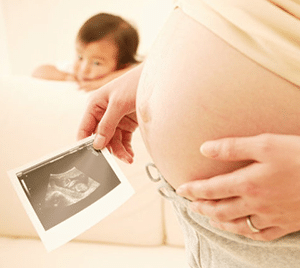 The working world today is full of inconsistencies in as far as working and specified working hours are concerned. One may be called upon to work late night shifts or change their working hours completely. This occurrence may inadvertently give rise to the urgent need for an ad hoc babysitter or temporary nanny. Not to forget that toddlers are easily prone to common cold, HFMD (Hand, Foot and Mouth Disease) and other infectious diseases during growing up phase while building up their immune system. Most working families may have send their toddlers to childcare centre or preschool to help with the daily supervision. However, with strict regulations on health and hygiene with the necessity to safeguard the well-being of other children, parents will be advised to take childcare leave and allow the child have a good rest at home. Part time babysitter will be ideal to help temporarily. They can bring the child to clinic or fetch the child from school if required. Transport fees will be separately charged.
Personal Space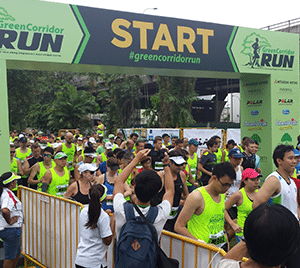 Being a parent is also a vital phase in life and should not be a hindrance to all rounded growth. While most mothers would prefer to stay at home on weekends and watch over their young ones themselves, but frankly, we do need to live a wholesomely balanced life such as having your own personal time or going on a date with your spouse. Temporary nanny will be someone most ideal for parents who long for short getaways or needed the moment for privacy. There are working mothers who prefer to stay at home offering part time services as weekend babysitters to earn extra income as well.
How NannySOS Babysitting Services Can Help?
At Nanny SOS, your child's welfare is our primary concern. We worked with part time babysitters who are experienced mothers, past MOE teachers, nurses and students. They can occupy your children with fun activities even for a few hours. Our ad hoc babysitting services allows you the option of either having an on-site babysitter at your home or bringing your child to the day nanny where she can take care of the toddlers at their own home. You can always choose the available childminder closest to your location for convenience or fast response time. We have a good number of designated babysitters all over Singapore mainly in the following areas:
North Region
Woodlands
Yishun
Sembawang
North-East Region
Ang Mo Kio
Sengkang
Hougang
Punggol
West Region
Choa Chu Kang
Bukit Panjang
Jurong
Central Region
Queenstown
Tanjong Pagar
East Region
East Coast
Tampines
Bedok

We strongly encourage you to find yourself a responsible ad hoc babysitter, even if she is not from NannySOS.
Weekdays Ad Hoc Babysitting Rates
Day Time

SGD 25/Hr

Night Time

SGD 25/Hr
Weekends Ad Hoc Babysitting Rates
Day Time

SGD 25/Hr

Night Time

SGD 25/Hr
Have enrolled Joey to child care centre actually but falling sick is still unavoidable. Both of us are unable to get away from work, that's why we engage NannySOS. Thank you for helping us find a temporary nanny near us which makes things easier and convenient for us after work.
We are looking for freelance babysitter online when we found NannySOS. Appreciate your fast response in arranging Annie for us. Will definitely engage Annie again for babysitting next time. Cheers!
Thank you for the babysitting services provided. Booked the ad hoc babysitter package.. and yes will recommend NannySOS to my friends.
My bff referred nannysos agency to me when looking for ad hoc babysitter. We tried to look for freelance babysitter at bukit batok area but kinda hard to find a suitable one. Will need your service to help find day nanny when we moved to woodlands soon. Thanks in advance!
Frequently Asked Questions
Will I get to select my ad hoc babysitter?

Generally no due to time constraints and urgency. Rest assured as all our babysitters are screened and interviewed for suitability before any recommendation to parents' requirements.

If I am unsatisfied, any replacement or refund provided for ad hoc babysitting services?

That will depend on the packages you bought or the duration of service needed. No replacement or refund for 1 day ad hoc babysitting. However if you require babysitter for the next few days, we will replace with another babysitter if you find her unsuitable after the first day.

Is there a minimum commitment period for engaging part time services?

Yes our babysitters require 3 hours minimum babysitting period per trip.

I need temporary nanny at my place during the day, is that possible?

Yes. If you only require babysitters for short term yet longer hours, we have temporary nannies who can babysit at your place so that you can go to work or activities.