Prenatal Yoga
Mothers would always want the best for their child and would put them before themselves.
This could be the reason for the steady growth in those signing up for prenatal yoga.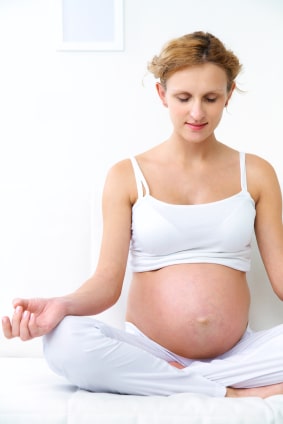 Benefits
Asides from it being a good form of exercise to prepare one for childbirth, prenatal yoga also assists in the mental aspects.
Through prenatal yoga, one would be able to relax and cope better in tense or stressful situations (childbirth being one of them clearly).
Prenatal yoga can also help the mother have a better connection with the child in her womb.
Furthermore, the breathing techniques that one learns from prenatal yoga can be usefully applied when one is in labour.
Who Should and When to Sign Up?
We would strongly recommend all pregnant ladies to try out prenatal yoga. We know of some mothers who start as early as their second or third month into pregnancy. Before signing up though, it is always good to seek clearance from your doctor first. Once your doctor has given the green light and when you feel comfortable with it, it will be a good time to start.
Postnatal Yoga
Giving birth can be demanding, but restoring your mind and body back to the pink of health can be just as demanding. There are many mothers who complain that their bodies can never be the same after birth. This is not true because if one is willing to go the extra mile to restore her body, then she could even be healthier than she was previously. This is perhaps where postnatal yoga can make a difference.
Benefits
The right exercise is good for your road to recovery, but postnatal yoga goes a step further and teaches you to cope with the changes you are experiencing.
Weight management is a common concern for mothers after birth, which is one of the main focus point of postnatal yoga.
Many mothers tend to feel lethargic after giving birth, postnatal yoga aids in this area by boosting one's energy.
More importantly, postnatal yoga strengthens the pelvic floor to prevent bladder and urinary problems.
Who Should and When to Sign Up?
Postnatal yoga is suitable for all mothers who have just given birth. It is an ideal exercise if you want to get your body and mind back in shape. Just like prenatal yoga, it would be wise to consult your doctor first for clearance. Usually, postnatal yoga works best within the first six months after birth. It is highly recommended, especially for first time mothers.
NannySOS Confinement Nanny Agency
Prenatal and Post Natal Services
Contact Us with your specific needs and location by tapping on the services icons below. Appointment is required for any visit.