Baby Massage Services Singapore
Regular Massaging Enhance Baby's Well-Being and Health Development
Enquire Now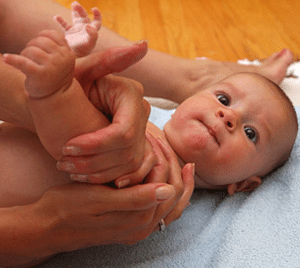 Baby Massage for Baby's Well Being and Development
Baby massage is a wonderful way to enhance the baby's well being and health. Studies have shown that loving touch and regular massage for baby can help small babies to grow stronger, encourage better sleep, relieve anxiety and issues such as colic. Mothers who learn how to do baby massage at home from infant massage class can improve mother and child bonding together with many other benefits that are so important to baby's developmental growth. As the baby's levels of 'feel-good' hormone oxytocin is raised during massage, the baby feel relaxed and calm which is beneficial for breastfeeding.
Baby Massage Benefits
Baby massage is a good way of communicating with all babies both verbally and non-verbally. The massage is especially useful for babies with special needs such as Down's syndrome or cerebral palsy. Benefits of massaging babies regularly with correct baby massage techniques include:
Body awareness development
Body coordination development
Deeper and longer sleep
Relief from wind, colic, constipation and teething discomfort
Soothe baby and reduce crying
Reduced emotional distress
Aid digestion
Relieve gas and constipation
Improved weight gain for premature babies
When to Start Baby Massage
Baby massage can be done after bath and before bed but not when baby is due for sleep. It should be a time when baby is alert to enjoy the massage. Massage for babies are not encouraged if babies are not feeling well and have been immunised as the injection area may still be sore. The best time to start baby massage is during a time when your baby is:
Awake and alert
Not tired
Not hungry
Interested in their surrounding
Ready for interaction
Baby Massage Cost
SGD $88 per Session
SGD $400 for 5 Sessions
1 session is 45 Min to 60 Min.
Suitable for infants and toddlers.
Age 1 month to 3 years old.
*All massages are done by specialized massage therapist, not confinement nanny.
*Baby massage is only applicable on same day with post natal massage.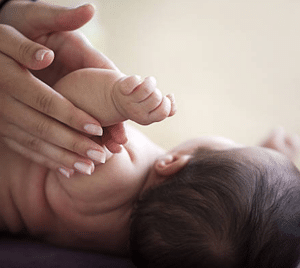 We Look Forward To Hearing From You!
Want to book a baby massage or have enquiries? Contact Us with the form below.