Confinement Food Catering Singapore
Nutritious Confinement Meals for 7, 14, 21 or 28 Days with Tingkat Options.
Confinement Food Trial Price at S$32 (Single Meal) or S$42 (Dual Meals).
Confinement Food Package
Confinement Food Catering Singapore
Nutritious Confinement Meals for 7, 14, 21 or 28 Days with Tingkat Options.
Confinement Food Trial Price at S$32 (Single Meal) or S$42 (Dual Meals).
Confinement Food Package
Confinement Food Delivery Service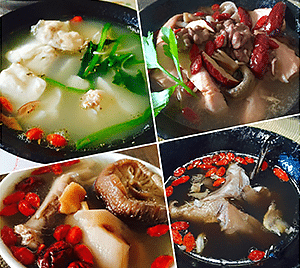 Confinement food daily meal packages are designed to recondition mother's body. Our body requires the right type of food to digest, revitalise health and absorb the necessary nutrients from your daily meals for repair and recovery process. TCM or recommended traditional confinement food recipes aimed to balance our body, improve blood circulation, dispel wind, detox and cleanse the toxins from our body. Consuming the right type or the best confinement food is as important as hiring the best confinement nanny for your confinement after childbirth. New mothers are weakened due to sharing of nutrition with the baby during pregnancy and loss of blood during childbirth. Aside from eating right, some mothers may experience breast milk supply problem. Besides nursing regularly to stimulate breast milk production, there are food and nourishing confinement soups that mothers can order to help promote breast milk supply as well. Our confinement food menu for lunch and dinner are specially designed to cater for natural birth, cesarean, miscarriage and breastmilk boosters. We provide confinement food catering with food delivery service to your home or office in Singapore even during public holidays and CNY.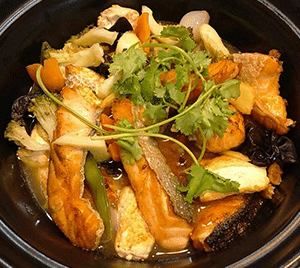 How to Find Good Recommendation for Your Confinement Meal?
With a new member in your family, there will be a lot of preparation for post natal essentials such as sourcing for confinement catering on chinese confinement food menu, checking tingkat review and making plans for the coming months. You will be able to find a lot of good recipes for home cooked confinement meals if you intend to DIY. Research online on google, facebook, blogs, forums, magazines for such reviews and recommendation, paying attention to health benefit. Some of the recommended tips online will also provide chinese confinement food recipes for breastfeeding. However, always consult doctors or experts for advice as your body may be sensitive to certain Chinese confinement herbs. Choose a confinement meal specialist or caterer whose confinement food menu has a list of confinement food that is high in protein, as with any effective diet to rebuild your strength and vitality in your antenatal period. You can attempt food trial or select confinement meal package options for 7, 14, 21, 28 days with the confinement catering service.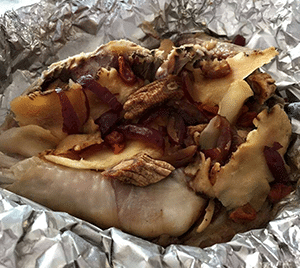 What Type of Confinement Food is Beneficial?
Mothers are advised to consume food that is beneficial to strengthen joints, support healthy lactation and avoid eating cooling food excessively during her confinement. Please be cautious of advices that are traditional confinement myths. For most families in Singapore, confinement food caterers or ordering confinement tingkat will be the next best option if additional help from confinement nanny is not required. Keeping a well balanced diet with nutritious confinement meal delivery service to your home is absolutely necessary.
A healthy balanced meal consists of:
2 portions of vegetables
1 portion of protein
1 portion of non-meat protein
1 portion of carbohydrate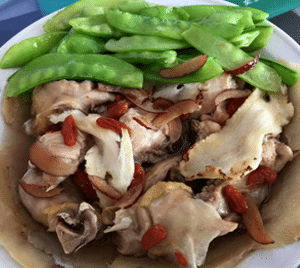 Rest Well During Confinement.
REST is also what you need most in this post-natal period. Once you have a new baby to take care, the time always seems to revolve solely around feeding, bathing and changing nappy of your baby. You might even hope that there can be a few extra hours each day, but no matter how quickly the time pass, you need to find the time to look after yourself in this post natal period. As a new mother, you need to keep as fit and healthy as possible. Without a confinement nanny, you will need to cope with night feeds and having less sleep than you normally would because a newborn baby can be very demanding. Don't feel guilty about taking a rest during daytime. Adequate rest will benefit both you and your family in the long run. This moment of your life will be one of the happiest to look back on. Taking good care of your health is very well worth the effort in future.
Confinement Food Catering Package Price
| Confinement Package (Single Meal) | Price |
| --- | --- |
| 14 Days Lunch or Dinner | S$430.00 |
| 21 Days Lunch or Dinner | S$640.00 |
| 28 Days Lunch or Dinner | S$840.00 |
| Trial Meal Lunch or Dinner | S$32.00 |
| Confinement Package (Dual Meals) | Price |
| --- | --- |
| 7 Days Lunch and Dinner | S$430.00 |
| 14 Days Lunch and Dinner | S$860.00 |
| 21 Days Lunch and Dinner | S$1280.00 |
| 28 Days Lunch and Dinner | S$1680.00 |
| Trial Meal Lunch and Dinner (Delivered on Same Day) | S$42.00 |
Notes:
1. All confinement meals are freshly cooked daily and best consumed within same day. No MSG!
2. Each meal plan is completed with 500ml of longan red date tea and inclusive of delivery fees.
3. Each confinement meals are packed individually in sealed microwavable disposable trays or top seal to prevent food contamination or spillage during delivery. Please follow the re-heating instructions printed on the disposable tray. Confinement tingkat options are available but additional fee will be imposed.
4. Brown rice will be served every Tuesday, Thursday and Saturday.
5. Fragrant Fried Rice with Sesame Oil and Ginger will be served every Wednesday.
6. Complimentary dessert will be served every Friday (exclude trials).
7. Management reserves the right to change the menu or pricing due to unforeseen seasonal market changes.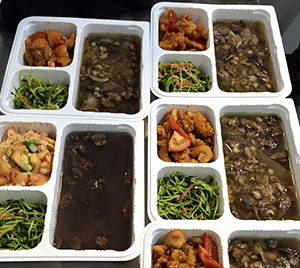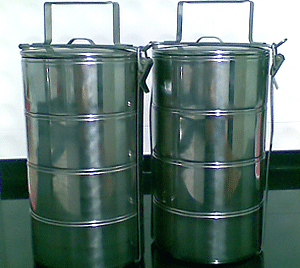 Terms & Conditions
When to Order:
1. All orders and deposit must be submitted latest by 12pm two days before delivery. 3 days advance booking is preferred.
2. Confinement meals delivery service is provided everyday, including public holidays. Additional surcharge applicable to CBD, eve and first two days of Chinese New Year CNY.
3. Please email, SMS or call us 2 days in advance to arrange for the activation of your commencement date by 12pm.
4. Each customer will be allocated 2 thermal bags during delivery of your meals. For every misplaced thermal bag, there will be a penalty charged of $5 per thermal bag.
5. Management reserves the right to change the menu or pricing due to unforeseen seasonal market changes without prior notice.
Delivery Schedule:
6. Lunch delivery time is between 10am – 1pm and dinner delivery timing is between 4pm-7pm.
7. Please give allowance for variance in delivery timing due to unforeseen traffic conditions.
Payment:
8. Trial meals: Require full payment via bank transfer.
9. For 7, 14, 21, 28 day meal package: Require 20% deposit (non-refundable) as confirmation of service via bank transfer, latest by 12pm two days before delivery.
10. Balance payment is payable on first day of the confinement meal plans commencement delivery.
11. Management reserves the right to terminate the meal services if payment is not received in full on the 1st delivery.
Meal Cancellation:
12. Deposit will be forfeited in the event of any cancellation. Deposit cannot be used to offset against other products or services.
13. Customer must contact us 3 days in advance before 12pm for any cancellation of meal.
14. In the event of any early cancellation, customers will be charged at $35 per meal.
Defer Plans Schedule:
15. After commencement of plan, should customer wish to defer meals to later period, please contact us 3 days in advance before 12pm.
Downgrade Plans:
16. Remaining meal will be refunded at no additional charge.
Upgrade Plans:
17. Customer must top up the difference between the existing and new package price during service period.
Important Note For Natural Birth Mothers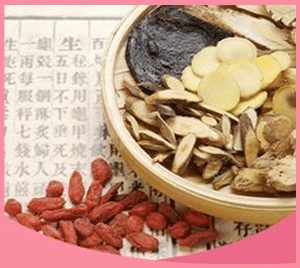 Confinement food for natural birth mothers has to be nutritious and light. You may also have read that food calorie is an important factor for ladies who wish to slim down and stay healthy at the same time from confinement food review. Research more on the confinement food recipes for nutrition benefits. Here are 7 important tips for confinement meals.
A Balance Diet
Freshness of ingredients
Light but Nutritious
Fully Cooked
Smaller Portions But More Meals (少量多餐)
Better to be Pulpy (Easier Digestion)
No Fried Food, No Chemical, Less Salt
Confinement soup can replenish the body's fluid very effectively and is also helpful in producing breast milk. However, only certain soups are helpful to ladies with certain body constitution. Confinement soup such as Sheng Hua Tang helps mothers in clearing blood stasis and tissue for uterus recovery. Do note that mothers who been through cesarean delivery would require improved formula of Sheng Hua Tang for C-section. Not able to find any good soup recipes for delivery after childbirth? Find out which soup is more suitable for you:
Ladies with cold body constitution: mutton soup and ginger wine to help with blood circulation.
Ladies with warm body constitution: vegetable soup with less oil and salt.
Ladies with weak body constitution: old hen soup and pig trotter soup. If you are having anemia, chicken soup (乌鸡汤)
Important Note For Cesarean Birth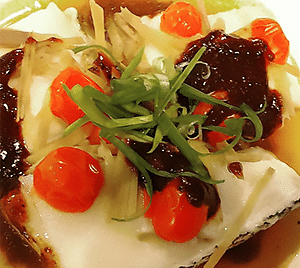 As mothers with cesarean birth consume more energy and qi than natural birth, they will need at least 6 months confinement period for better care. Therefore, cesarean birth mothers should understand their body constitution before confinement. After the first month, they should continue to watch their diet for future pregnancies.
Important Note For Vegetarian Mothers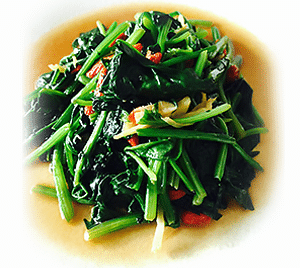 Mothers should consume more red carrots, lotus roots, mushrooms, lotus, tofu, soybeans, black beans, peanuts, pine nuts, cashew nuts and chestnuts along with a mixture of 5 different colours of vegetables for daily meals. It will help with the intake of vegetable protein, vitamins, calcium and iron.
By consuming the right Chinese medical herb, it can help with blood stasis, uterine contractions. At the same time, it also builds up strength.
My favourite confinement dish is Pig Trotters with Vinegar! I do not mind having it everyday! So yummy! Natalie Tan
Thank you for your amazing service. To have my confinement meals delivered to my doorstep makes it convenient and ensuring i have a balanced diet everyday. Anne
No regret ordering your confinement meals. They are reasonably priced, not too oily and delicious. Thank you! Elaine Yong
I really enjoy the double boiled chicken soup a lot. My favourite confinement meal! The taste was well balanced with chinese herbs and tonics. The chicken meat was so springy. Thank you! Diana
Frequently Asked Questions
Does the confinement meals comes with drink?

Yes. All confinement meals packages including trial are served with complimentary Longan Red Date Tea for Lunch or Dinner.

How many days do I have to book in advance ?

Please book at least 3 working days in advance for your confinement meal. Otherwise, all orders and deposit must be submitted latest by 12pm two days before delivery.

Can I cancel my confinement food orders?

Yes you can cancel your confinement food orders without fulfilling all the sessions. Each consumed confinement meal will be charged at $35. No additional administrative fees will be imposed.

Do I need to notify in advance for cancellation?

Please inform us 3 days in advance before 12pm. Please see cancellation policy under Terms & Conditions above.

When is the confinement meal delivery time for lunch and dinner?

Lunch delivery time is from 10am to 1pm. Dinner delivery time is from 4pm to 7pm.

Do I have to pay any delivery fees?

Confinement package price are inclusive of delivery fees to your home.