Post Natal Massage Singapore
Massage Your Tensions Away At The Comfort Of Your Home After ChildBirth
Recommended Post Natal Massage Home Service for New Mothers with Slimming Benefits.
2017 Post Natal Massage Promotion Deals from $518 !
Post Natal Massage Packages
Post Natal Massage Home Service For Every Mother Who Deserves A Good Pamper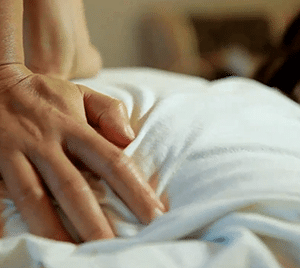 Post natal massage home service is a tailored postnatal care for mother to adjust and recover from childbirth after delivery. Traditional massage treatment such as Javanese or Jamu post natal massage is heralded by many new mothers for its pain relieving, stress reduction and health benefits. Regular massage sessions during postpartum period not only assists the mother cope with physical and mental stress but also provide body care slimming benefits. We understand the woes of new mothers during pregnancy as well as other complications related to giving birth such as postnatal depression and the desire to get back to prenatal shape.
Unarguably, a newborn baby brings untold joy to the mother and family. However, the nine month prenatal period may have profound effects on mother's overall health especially after normal delivery, cesarean or C-section. This is because the mother's body undergoes tremendous changes as it readjusts and adapts to carrying the child in the womb up until the point of its delivery. Thus, as the mother recuperates from child birth, her body undergoes a period of "stress", or trauma, as it tries to readjust back to normalcy. You may want to consult professional help on the importance of postnatal care at spa centre or certified massage therapist on their most recommended post natal massage package deals. Every mother deserves to be pampered with a good postnatal home massage, agree?
Who Needs Post Natal Massage
Physical and mental stress during postnatal period are often experienced and causes a lot of strains on mothers. You are not alone if you have these woes. Similar to pre natal or pregnancy massage, attentive postnatal care and correct massage techniques are necessary to help new mothers adjust to motherhood. It is important to dispel the wind in the tummy during postpartum as it can lead to mothers having bloated stomach permanently if not treated properly.
Mothers who experienced these common manifestations of complications may want to consider post natal massage as treatment:
Back pain
Cramps
Spasms
Headaches and migraines
Permanent bloating of tummy or stomach flabs
Muscle tension as a result of immense muscle strain during birth
Inevitable weight gain
Stretch marks
Insomnia
Post Natal Massage Benefits
Massage encourages the body to relax and release endorphins, which is our natural pain killers. Similar to prenatal massage therapy during pregnancy, a relaxing post natal massage helps to provide psychological, emotional and physical relaxation. This healing practice combines beneficial massage techniques, traditional javanese massage or jamu massage and activities to meet the individual requirement of the patient.
The post-natal massage therapy is merited with pain relief, skin exfoliation and mothers can enjoy the slimming benefits with boreh wrap or ginger wrap. In light of these facts, mothers are encouraged to consider the treatment for its abundant post natal massage benefits:
Alleviate neck, shoulder, back pain and sore spots.
Relax muscle tension.
Reduces physical and mental stress.
Cleared ducts with improved breast feeding.
Lymphatic drainage.
Flush out "dirty" blood.
Improve blood circulation.
Improve hormone regulation and postnatal depression.
Reduce swelling and aids tummy recovery.
Better sleeping habits.
Helps to shrink and push uterus back to its original size.
Improve headaches and migraine conditions.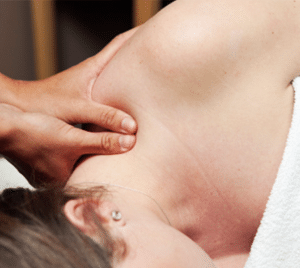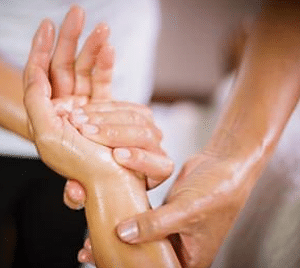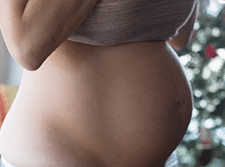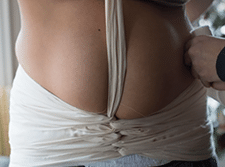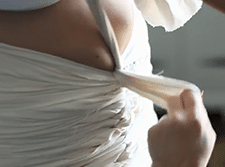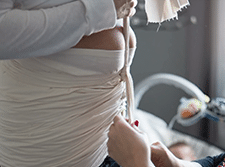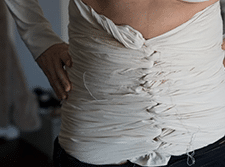 Post Natal Massage Home Service
Effective.
Enjoy the best post natal massage in Singapore and get back in shape at the comfort of your own home. We provide malay post natal massage or Jamu massage which is one of the most popular post natal massage techniques in tightening stomach muscles with a wrap. The postnatal Jamu massage involves a binding at the end of the massage session for effective slimming effects. A long strip of cloth or cloth binder will be used to go around the tummy tightly. This traditional postpartum belly binding technique is also commonly known as Bengkung wrap which can help mum to attain the perfect body shape similar to that which they had prior to giving birth.
Safe and Convenient.
Save the hassles and traveling time as our certified massage therapists will come over to your home during your confinement period. New mothers who have been through normal delivery can indulge yourself in post-natal massage therapy 5 days after childbirth. Mothers who have had caesarean or C-section are advised to wait until your wound is healed with your gynae's approval before beginning the massage treatment.
Post Natal Massage Price
Post Natal Massage (Home)

Without Bed

With Bed

5 Sessions
$518
$668
7 Sessions
$648
$858
10 Sessions
$838
$1158
Duration: Approximately 60-75 mins including cloth binding and customer's body condition.
* Quoted rates includes transport cost (Singapore Mainland) and essential items such as post natal massage oil, cloth binder, slimming cream.
* Surcharge of $25 per trip applicable for postnatal massage service at Sentosa Island.
* For packages without bed options, please prepare mattress, 2 big towels and 2 small towels.
* With bed option is recommended for comfort and breathing. Having the right bed and height is essential for mummy to enjoy the massage and benefits. The portable massage bed allows mummy to place her head comfortably for easy breathing as well as providing the right height and padding.
* Prices subject to change without prior notice.
When to start post natal massage?
Normal Delivery : 5 days after childbirth.
C-section Delivery : 3 weeks to 1 month after childbirth with advice from your gynae.
Premature Delivery : Same as normal delivery or C-section.
As each session takes 60 to 75mins, do ensure someone in your family or the confinement nanny is able to look after your newborn baby during the therapy time.
Useful Tips
Bathe before every postnatal home massage session.
For faster recovery of pre-pregnancy figure, use a girdle after the wrap is removed.
Buy the girdle 1 size smaller so that the girdle will not be too loose when you have lost weight.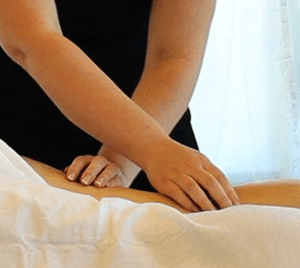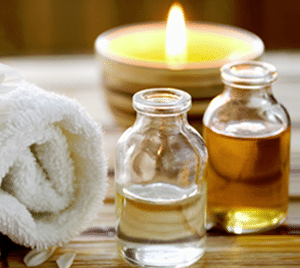 Frequently Asked Questions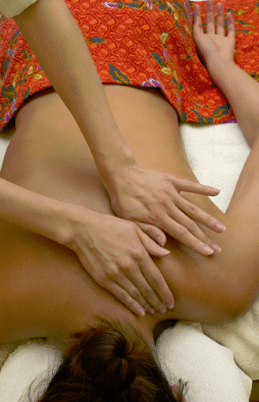 Are your therapists certified?

Yes. Our therapists are experienced, certified and well trained to take care of your well being.

I have caesarian delivery. How soon or when to start post natal massage sessions?

Please seek your gynecologists' approval as it is not desirable to aggravate the wound. As a guide for post natal massage after cesarean, you can start from 3 weeks to 1 month depending on your wound and gynecologists' advice.

Can I have female massage therapists for my sessions?

Yes. All our therapists for post-natal massage sessions are female.

Do I have to prepare anything?

You have to prepare mattress, 2 large and small towels if you book the appointment with "without bed" option.

Is there a time limit for the post natal massage packages?

In order to achieve the maximum effectiveness, we would recommend each massage session to be scheduled in consecutive days.
Confinement NannySOS Pte Ltd
Address:
134 Jurong Gateway Road #04-309Q-1, 600134
Phone: 6817 2479
We Look Forward To Hearing From You!
Want to book a post natal massage session or have enquiries? Contact Us with the form below.
Lost 4 inches after my 5 sessions! How I wish I have taken this massage for my first pregnancy too!
Sharon Tan
From friend's recommendation. She says the massage therapist very good so i sign up. I'm glad i did! So relax and rejuvenating after every session! Thank you!
Carol Tan
Yes i enjoy every session! Thank you very much! Very convenient for me to have post natal massage done at home so I no need to rush back home every time.
Siti
Very convenient service! Instead of going to usual spa in future, i will engage your service again for my massage. Thank you!
Pei Pei