Babysitter Singapore
Babysitting Services for Local and Expats
Daytime nanny for 10 to 12 hours Monday to Friday.
Part time babysitter for 3hrs minimum per trip.
Request A Babysitter
Babysitter Singapore
Babysitting Services for Local and Expats
Daytime nanny for 10 to 12 hours Monday to Friday.
Part time babysitter for 3hrs minimum per trip.
Request A Babysitter
We Know You Want A Pleasant Experience in Finding Your Accomodating Babysitter or Nanny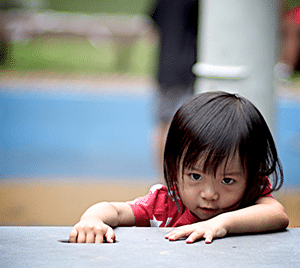 Infant Care and ChildCare Support
In Singapore, babysitter is someone wanted for impromptu situations or occasion by most families. The babysitting services is usually a short term period of 3 to 5 hours. The babysitter tasks are to watch over the children, play with them, keep them occupied so that the parents can use the hours to get away and carry out their activities. Nanny or babysitter price will vary due to the number of babysitting hours, daytime or weekend. Nanny is someone who babysit infants to toddlers full time while both parents go to work during weekdays. Unlike 24 hour stay in nanny during confinement, for Singapore nanny or freelance babysitter, it is 10 to 12 hours daily babysitting job. The nanny has a bigger role and would be responsible in the child's development, growth, meals and activities. Some parents leave the child at nanny's home overnight from Monday and fetch the child home on Friday evening. There are cases where parents wanted to engage temporary or part time nanny on days when they are unable to send the child to the childcare centre.
Wanted a Singapore Babysitter for Short Term or Long Term?
Wanting the best for your child is every parent's wish. However, the price for Singapore babysitter will be a concern to most families for long term babysitting at baby's home. For working mothers, perhaps you might even want to start to find a nanny or baby sitter during your confinement period, researching all possible channels that you can reach out to for your baby. 1 year in advance is too early for most nannies to commit. 3 or 4 months is a recommended time to start looking. You can also post full time or part time nanny jobs at singapore classifieds online or with babysitting agency for your baby nanny. Be it from friends' recommendations, motherhood forums, gumtree advertisements or even facebook, all you ever wanted is to engage a responsible, patient and accommodating babysitter in Singapore at reasonable price quickly. You hope to have a peace of mind and settle all childcare matters quickly before the limited maternity leave count down to 0.
Best Way to Find a Nanny or Babysitter in Singapore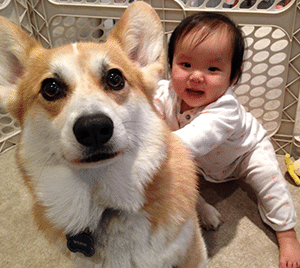 However, finding the right baby sitter on your own is an extremely taxing and time-consuming process. When you combine your professional obligations and family life, finding the necessary time in your busy schedule to follow up on all potential candidates' references one by one at time can be extremely bothersome. Most often, parents will resort to freelance nannies, daycare centre, family relations or employing domestic maids for babysitting in Singapore. These options, however, are not always ideal to mitigate all the risks. Unforeseen circumstances can happen anytime especially when the guardian is occupied with their own tasks and unable to deliver attentive care to the child at the same time. You may get to experience freelance babysitters in Singapore who did not turn up on the actual day even when the babysitter price is ideal with everything agreed upon. You may get last minute notice from daily babysitter that her service is unavailable tomorrow and require ad hoc babysitting. You will then have to repeat the whole tedious process of calling and searching for the suitable stand-in for help in this short period of time. Due to urgency, you may even compromise on the stringent background check on temporary nanny which can be extremely dangerous. More unknown complicated matters may occur that can disrupt your activities, resulting in an unpleasant experience. If all these resonates with you, NannySOS is here to help or please at least engage someone whom you trusted and known for her reliability and experience.
Anxious About Who You Can Entrust Your Child For Babysitting
Because Need To Resume Work Soon?
Babysitter Price For Hiring
Ad Hoc Babysitter
SGD 25/Hr
DayTime Nanny
From SGD 800
Additional cost is applicable if babysitter or nanny is required to supply meals for your child. Age, location, time, duration and requirement are important for us to recommend a suitable nanny for your child.
How NannySOS Babysitting Services Can Help You Find
Singapore Babysitter or Part Time Nanny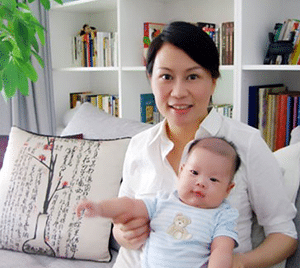 Since 2011, NannySOS Agency have helped families with confinement care and expanded to providing services of daytime nanny, part time or ad hoc babysitting in Singapore. There have been ups and downs but we learnt along the way and gain many years of experience from confinement nanny, babysitting to prenatal/postnatal care. We are thankful to all parents for having us in your amazing journey together. If you want a babysitter near you and considering whether to put your child in nursery or find a temporary nanny or long term, what we can advise is to be open minded, ask for more opinions and proceed with what you are most comfortable with.
The Importance of Child Development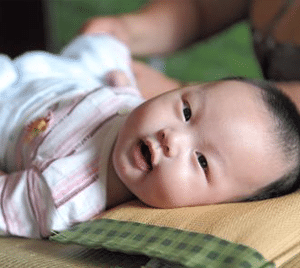 For us, being parent ourselves, we place the well-being and growth development of our child as our main priority. Our personality is formed by age 3 and pretty much remain the same throughout our lives. Therefore, with whom the child associate with during this growing up phase is very important. However, we encourage parents not to be too protective of the children. It is always good to expose children to associate with more people at young age. If not, they might be too dependent on you in the future, always want to stick to mother or father and afraid of strangers. They should make new friends or learn something new in the child care centre. Our baby sitter can help to fetch the young ones to home from school or child care. Yes, we will always experience pros and cons with childcare centre, personal daycare nanny, household helper or even among babysitter agencies in terms of experience and singapore nanny cost. Whatever you choose, please do not let the price or your budget to be the deciding factor in your decision.
Personal Experience
We had a personal experience with our neighbour who left their two kids, age 1 and 3 to the care of their domestic maid as both parents need to work. Accident happened when the domestic helper was fulfilling her duties in ironing clothes and looking after the younger sister at the same time. As the older brother was left unattended, the playful boy injured his fingers badly while playing with the bedroom door. Ambulance was called and parents had to disrupt their activities and rush back home from work. This accident could have been avoided if the parents did not base their decision to save on hiring cost for singapore nanny. Although it is cheap to hire household helper to help you with many chores and taking care of your child at the same time but do you think it will also be the interest of the helper to help you develop your baby's speech and growth? We can't turn back time. Accident happens in split second. Think thrice.
Babysitting Services in Singapore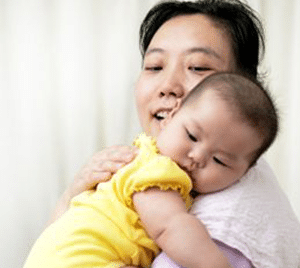 Need ad hoc babysitter in Singapore, temporary nanny or daytime nanny for long term? Following are the babysitting services provided to take care of your child. Babysitting location can be either at nanny's home or baby's home.
Daytime nanny. Available as early as 7am where parents can bring your children over to nanny's home. Help to look after the child daily on weekdays for 10 to 12 hours. Some nannies only look after toddlers. Some nannies require parents to bring baby's necessity like diapers, milk powder and bottles if they are needed to look after infants. Therefore, we require your child's age and requirements in order to recommend the right nanny for your child.
Part time nanny. Available for short term babysitting period of 1 to 2 days. 10 to 12 hours per day. Children do fall sick or if you require someone to watch after them the whole day. The nanny can travel to your place or wait for you to bring your child over to their home.

Night time babysitter

. Available from 7pm to midnight to watch over your children so that parents can attend to your events. Additional transport allowance is applicable for night time babysitting.
Part time babysitter. Available for regular or irregular non-daily basis weekly. Prior arrangement is necessary if same babysitter is required. Ad hoc babysitter will be activated to replace him or her on days the appointed babysitter cannot be available due to unforeseen circumstances.
Ad hoc babysitter. Available for 3 to 5 hours. Flexible timing subject to availability for ad hoc events.
Weekend babysitter. Available for Saturday, Sunday and holidays. Able to travel to babysit at your home or leave your children in their care at their own home. Weekend babysitter rates are normally higher compared to weekdays. Daytime nanny who helps to look after children on weekdays are usually not available on weekends. Weekends are rest days as well as family days for day time nannies.
Hotel babysitting. Available to babysit children at hotels for tourists. For the safety of the child, babysitting activities is only at hotel room or within hotel premises if parents are not around. Bringing children to hotel's swimming pool will not be encouraged. The babysitting duration can be whole day or 3 to 5 hours.

Outdoor babysitter

. Our outdoor babysitters or nannies provide support to tourists when you come to Singapore for holidays with your family. They are dynamic individuals who provide outdoor babysitting services to tourist attractions or shopping especially when you have more than one child to take care of.

Fetch children from schools

. Babysitter or nanny can travel to school to help fetch the children back to nanny's home if there is no one at home. Transport fees back home based on Grab or Uber is required unless if it is within walking distance. Nanny can wait for the child downstairs if School bus is arranged to drop off the child at nanny's home.
Babysitting Activities
While leaving the child to babysitter's care, parents can specify the types of activities they wanted for their child. Depending on the child's age, babysitting activities can be playing, singing, dancing, teaching, bringing the child to playground or fetching the toddler from school. Essential information such as what time to feed the child, sleeping time, what not to do and what to pay special attention to must be highlighted to the nanny in advance.
Childcare / Babysitting Job Scope
Look after baby or toddler independently.
Ensuring child safety and hygiene. Apply first aid immediately if child is injured and call parent if injury is very serious or child is not feeling well.
Prepare meals and feed the child. Milk formula, food provided by parents.
Daytime nanny will follow the daily timetable provided by parents or she will update parents on the baby's sleeping time and mealtime.
Play with children or activities to keep them occupied.
Fetch children from child care centre or schools if required.
Bring child to see doctor if parents requested.
Other activities requested by parents related to baby.
As childcare is a huge responsibility, domestic work or household chores at parent's home are not part of the babysitting job scope. The babysitters will only be able to do simple chores associated with baby such as cleaning and sterilizing milk bottles, bathing baby etc.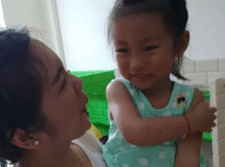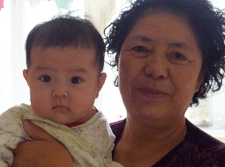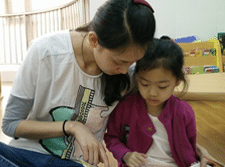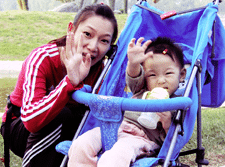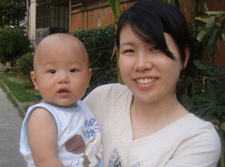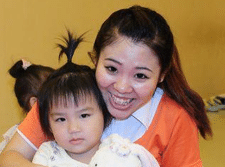 Looking For Day Time Nanny or Part Time Babysitter Services?
Find A Nanny Near You At Your Convenient Location
| West Region | East Region |
| --- | --- |
| Boon Lay | Bedok |
| Bukit Batok | Tanah Merah |
| Bukit Gombak | East Coast |
| Bukit Panjang | Pasir Ris |
| Choa Chu Kang | Marine Parade |
| Yew Tee | Tampines |
| Clementi | Simei |
| West Coast | Paya Lebar |
| Jurong East | Eunos |
| Jurong West | |
| Pioneer | |
| Central Region | |
| --- | --- |
| Aljunied | Bishan |
| Toa Payoh | Bukit Timah |
| Buona Vista | Kallang |
| Kallang Bahru | Boon Keng |
| Pasir Panjang | Queenstown |
| Tanjong Pagar | Telok Blangah |
| Bukit Purmei | Tiong Bahru |
| Bukit Ho Swee | Bukit Merah |
| North Region | North-East Region |
| --- | --- |
| Sembawang | Ang Mo Kio |
| Yishun | Punggol |
| Woodlands | Sengkang |
| Admiralty | Serangoon |
| Marsiling | Serangoon North |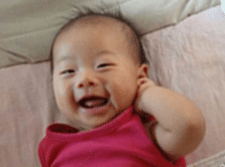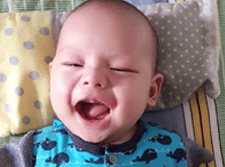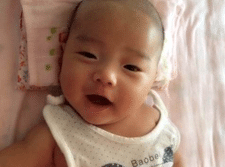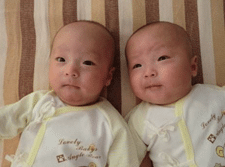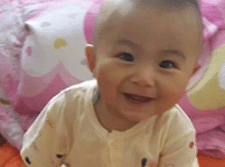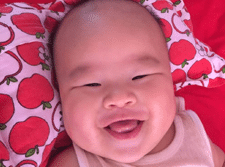 Babysitting Rates in Singapore
Cost of hiring Singapore babysitter or nanny depends on requirement, location, time and number of babysitting hours. The rates for babysitting at parents' home tends to be higher as babysitter needs to spend on transport fees and time traveling. Nannies or part time babysitters price from $20 /hr. $5 meal applicable if babysitter is required to babysit during lunch or dinner hours. Babysitter Singapore price is not inclusive of transport fees which is applicable after 10pm.
3 Hours Minimum

Weekdays Daytime Only

Babysit at Parent's Home

Babysit at Nanny's Home

Pricing for 1 child
3 Hours Minimum

Exclude Taxi Fares

Babysit at Parent's Home

Babysit at Nanny's Home

Pricing for 1 child
3 Hours Minimum

No Overnight

Babysit at Parent's Home

Babysit at Nanny's Home

Pricing for 1 child
10 to 12 Hours

Excludes Cooking

Weekdays Only (Mon – Fri)

Daytime | Overnight

Pricing for 1 Child

Time Saving
We perform intensive background checks on all our hand picked babysitters in Singapore where they need to pass our scrutiny for competence, safety, trust and experience before any recommendation to your exact needs and preferences.
Satisfaction Guaranteed
Should the babysitter not perform up to expectation, we will provide 1 to 1 replacement at no extra cost (for long term babysitting). Otherwise, a pro-rated refund will be provided.
Reliable & Experience
NannySOS agency require our local babysitters to go through strict registration process where all the candidates' essential documents are comprehensively reviewed. We place emphasis on their character, work ethics especially on the matters of hygiene and their love for children. They have experienced in taking care of infants to toddlers.
Meeting Your Child's Demands
Different levels of experience for your needs. We have nannies endowed with vast experience and sensitive to abnormal behaviours that can be indicative signs that your child may be infected. Need someone who can keep up with your child's energy level? We have student babysitters who are popular among parents who just need someone to overseer their child, play with them and keep them occupied.
Accommodative To Schedules
We have daytime nanny near your location who can help working families to look after the child daily. If you need to run an errand, our ad hoc babysitters can be your child guardian for that short 3 to 4 hours. We can arrange our experienced overnight babysitters anytime you require short getaway.
Found nannysos while looking for part time babysitter online and decided to try them out. Reasonable price for reliable service. Thank you.
Been indecisive at first on getting a home nanny as have domestic helper already but hubby says prefer more attentive care to our 2nd child… so am glad and happy with Aunty Winnie's help especially with her past experience as nurse and teacher. Her job knowledge is extensive and thorough. She is also a serious and meticulous person. Have learnt a lot from her. Thank you Aunty Winnie!
Through friend's recommendation, we get to know nannysos. We used to find freelance babysitter in sengkang from facebook and forum. Have engaged a few good ones before, cheaper rate but most of the time we are not able to engage their service again when we need them. It's kind of frustrating as we have impromptu appointments with our customers quite frequently. Been our 4th time engaging ad hoc babysitting service from nannysos. Will certainly recommend nannysos to anyone if time is valuable to you.
We highly recommend nanny Mee Eng if you are looking for daytime nanny and staying in Choa Chu Kang area. We are very satisfied with her service as she has taken very good care of our baby Eva. Can see from the way she manages the needs of my baby and how happy Eva is whenever we bring our baby to her place for babysitting.
We strongly encourage you to do your own research and find yourself a good babysitter to entrust your child with, even if she is not from NannySOS.
Frequently Asked Questions
Who are your babysitters in your team?

All our babysitters are local, residing in Singapore. We partner with chinese babysitters, malay babysitters, indian babysitters who are experienced full time nanny or able to help with ad hoc babysitting. Our nannies are not domestic helpers but a team of mothers, students and professionals who used to work as nurses, teachers where they have training on early childhood infant care or first aid. If the child require special attention on health care such as asthma, eczema, please do highlight to us so that we can find the most suitable babysitter for him or her.

Where can I find a babysitter in Singapore?

Babysitters' contacts can be found through nanny singapore forum, babysitter job search portal or often referred by words of mouth from your family members, friends or neighbours. NannySOS is a licensed employment agency that provides babysitting services to help you get a babysitter in Singapore near your location.

Do babysitter or the nanny do household chores at baby's place?

Taking care of baby or toddler is a high responsibility task. Our babysitters and nannies will feel very bad and guilty if your child gets hurt during the babysitting session. It's tiring mentally and physically looking after children. They will need to recover their energy when baby is sleeping as well. They can only do simple chores associated with baby such as washing, sterilizing baby bottles, bathing, taking care of baby's meals. Household chores that domestic helpers do such as mopping floor, cooking for family, washing clothes will be out of their work scope.

Why do people want to engage babysitter employment agency services?

Under the employment agency licensing framework, it is by law that no one shall perform the duties of employment agency unless he or she obtained the necessary licence to do so. The penalty for the unlicensed agents is a fine not exceeding $80,000 or/and imprisonment for a term not exceeding 2 years for the first conviction. For more information, please visit MOM website.

Who are considered unlicensed agents?

They are anyone who perform employment agency related work without authorised license. Work scope includes:

Communicate with anyone for employment or to process the application for employment.
Collating biodata or resume to help applicant establish employer-employee relationship.
Submit the application for work pass on behalf of employer or application for employment.
Facilitate the placement of employment with employer

Will I be charged for engaging unlicensed agents?

Yes it is an offence. Please do your due diligence in verifying the status of the agent. You will be charged if you engage the services of an unlicensed agent directly or indirectly. The penalty for the employer is a fine not exceeding $5,000 for each employee hired through the unlicensed employment agent.