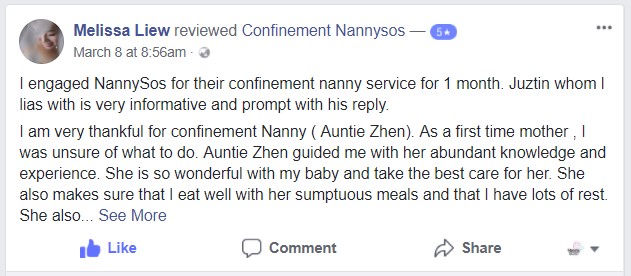 I engaged NannySos for their
confinement nanny
service for 1 month. Juztin whom I lias with is very informative and prompt with his reply.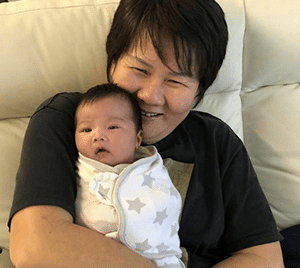 I am very thankful for confinement Nanny ( Auntie Zhen). As a first time mother, I was unsure of what to do. Auntie Zhen guided me with her abundant knowledge and experience. She is so wonderful with my baby and take the best care for her. She also makes sure that I eat well with her sumptuous meals and that I have lots of rest. She also
 cleans up after every meal. Both my husband and I appreciate her jovial nature and her sense of responsibility.
I would definitely recommend NannySos to others and will engage them again! Thank you Nanny Sos !
Confinement nanny Chiam's Reviews:
Culinary Skill: Very Good.
Communication Skill: Good.
Baby Care Skill: Very Good.
Mummy Care Skill: Very Good.
Cleanliness: Good.
Friendliness: Good.