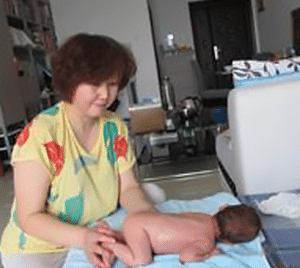 Confinement nanny knows many new parents are concerned about how much they should respond to new baby's cries and needs without spoiling him. The wonderful truth they share is that parents cannot spoil your baby by being over-attentive in the first six months. "When an infant cries in his first six months, he is expressing a need." says the confinement nanny. He is telling you that he is hungry, his diaper is wet, he is uncomfortable, or that he simply wants you to his cries, you can help him to establish a sense of truth and comfort.
A major exception to this general rule for responding quickly to your baby's cry is when your baby cries during sleep periods. That is why you often won't see confinement nanny rushing to your baby. They have their reason. Most babies partly awaken and cry out at some point during both daytime naps and night sleep. It is important that you only respond when there is something really wrong requiring your assistance such as need to change dirty diaper, sickness, etc. If you are unsure if something is really wrong, then check your baby quickly, preferably without too much playfulness, and then leave the room if everything is alright. Most times, your baby will quickly get himself back to sleep. If you respond too quickly, and too often when your infant is trying to get back to sleep, you may be disturbing his sleep.
NannySOS provides babysitting services besides confinement nanny services in Singapore. We provide services for the application of confinement nanny work permit. We will be here for you if you require any assistance.