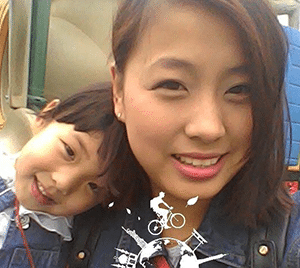 Finding a nanny in Singapore for your child is easy. Best way to find a nanny is by word of mouth or find a babysitter agency for babysitting services. Find out if he or she have personally used the services of the nanny, babysitter or nanny agency. The disadvantage of looking for a nanny by yourself is the replacement issues should the nanny is unavailable for unforeseen circumstances. Confinement nanny agencies that provide babysitting services can be a one stop solution for parents. The advantage with nanny agency is that they are able to provide you with reliable babysitter or more replacement as the agency and the nannies work as a team.
Where to Find A Nanny
Besides babysitter agency or people you know, other available channels on how to find a nanny include search engines, social media, forums, classifieds for your research and reviews are as followed:
Search engine: google, yahoo, bing
Social media: facebook, wechat, pinterest, instagram
Forums: mummysg, singaporemotherhood, singaporeexpats, theasianparent
Classified Ads: stclassifieds, indeed, gumtree, fastjobs, parttimejobs, jobstreet, jobsdb
[wpgmza id="1″]
Nanny Requirements
In order to find a nanny suitable for your child, parents would post their own advertisements in facebook groups, forums and classified ads or request for the services from agency. Information such as child's age, location, time, duration and activities are nanny's minimum requirements before they can commit to the job. These information are necessary as not all nannies are able to travel to parents' house especially work from home moms. The work at home moms have their experience with their own children and are happy with taking care of your child for extra income. Another reason is the restriction and unfamiliarity of the place and things kept if they are not babysitting at their own home. Although all nannies should provide a clean and non-smoking environment, some nannies do have pets such as dogs, cats at home. Therefore it is important to highlight your requirements or terms and conditions to the nanny in the very beginning.
Hiring Nanny Cost
The cost in hiring a nanny depends if she is babysitting at their own home or if she needs to travel to parent's place. Time and duration are consideration factors to Singapore nanny. It is energy draining for the babysitter if she has to spend long hours to travel especially to places like Sentosa. Time is money to them. Therefore, if parents are intending to find a private 1-to-1 nanny for long term with a budget, the option of finding a nanny who stay close in their area is probably a much better choice.
For long term weekdays (monday to friday), the monthly cost are:
$600 – $1200 for babysitting at nanny's home.
$1900 – $2950 for babysitting at parent's home.
For short term part time or ad hoc babysitting, the hourly cost are:
$20/hr for weekdays
$25/hr for weekends and holidays
Note: All prices are subject to change without prior notice.
NannySOS is a confinement nanny agency providing services such as recommending confinement nanny, confinement food catering. Application submission of confinement nanny work permit will be in our care as well. If parents require babysitting services after the confinement period, NannySOS is able to provide convenience with a good daytime nanny recommendation or ad hoc babysitter in your area upon request. Happy parenting.