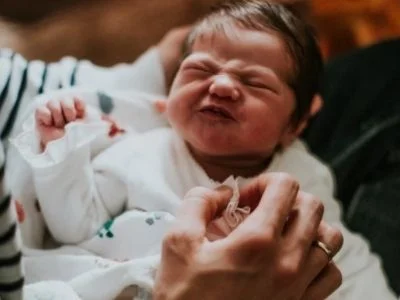 If you are engaging freelance confinement nanny in Singapore, most probably she comes from Malaysia. Due to covid-19 and travel restrictions, Malaysian freelance confinement nannies are not able to return to Malaysia like they used to. They will have to work every month consistently and start the next employment as fast as possible else they will have big expenses such as accommodation rental fees and meals. Sometimes, these nanny freelancers may have to pay extra medical bills for follow up treatments such as sprains, scalds which they may suffer from during work as a result of cooking and carrying baby. Hence buying insurance for your confinement nanny during employment is very much recommended. Make sure to apply confinement nanny work permit as well as extending her social visit pass to avoid fines and penalties.
Freelance Confinement Nannies From FaceBook Groups
First time mum or experienced mummies who need additional help can hire your nannies from Singapore confinement nanny agency or friends recommendation. However, please be careful and beware even if recommended by personal friends or mummies recommendation in Facebook groups. There are many stories of mummies sharing their bad experience and blacklisted confinement nanny in facebook groups or forums even though the same nanny has performed very well in other family. One mummy wrote bad review for the nanny while another mummy who engage the same nanny for confinement previously, will post to speak up for the nanny.
The Straits Times news previously reported about Mr Joshua Ang who had engaged freelance confinement nanny through friend's recommendation, had his baby landed in ICU. The hospitalization reason is believed that nanny had cut the teat of the milk bottle which cause the milk to enter airway during feeding. Cutting teat of milk bottle is totally unacceptable and has been an unfortunate experience for the family. Most parents tend to worry and fear babies will be overfed by confinement nannies so as to be able to sleep longer throughout the night. However, this is not really true although there are bad sheep in every trade. Based on experience, the amount of milk should be increased little by little as every baby is different. Doctors often advise of a recommended amount of milk the baby should drink but many have followed it too strictly resulting in baby too hungry and crying loudly till hoarse.
Some parents due to fear of overfeeding or afraid baby is discouraged from breastfeeding if drink from milk bottle, would ask confinement nanny to feed baby using syringes or spoon feeding. Growing up is a natural process. Doctors normally advise syringes or spoon feeding is often for premature babies, lung issues or have problem sucking. Breastfeeding or milk bottle is much more recommended. It is a myth that baby who drink from milk bottle will reject breastfeeding. There are in fact, more reasons for breast feeding rejection than just milk bottle. As growing rate of each baby is different, the amount of milk should be slowly increased instead of following too strictly as baby need to drink enough milk to excrete and urinate. Otherwise, baby will be dehydrated and risk of jaundice which most likely you will need to bring baby to see doctor or hospitalization due to jaundice.
Freelance Confinement Nanny Supporting 4 Families in November 2020
Another major news is reported on 2 Nov 2020 by Lianhe Wanbao and STOMP that 3 expectant mothers filed a police report against a freelance confinement nanny. This nanny freelancer had accepted deposits from 4 families and agreed to support their confinement, which are all in Nov 2020. One mummy had engaged her for $3200 and paid $600 deposit in July to book her for her edd in Nov 2020. She had found the nanny in Facebook Group which many freelance confinement nannies had joined. The nanny ask for additional $180 if the mummy need her to buy ingredients for the meals which she did and in total paid the nanny $718.
In October, she chanced upon a complaint from another confinement nanny about her nanny who had asked her to standin on 28 sept but was not paid the agreed $500 yet. Thereafter, she discovered there are 3 other families who had paid deposit to engage her confinement service in Nov as well. One hubby said he had paid $960 deposit in Aug but in Oct, the engaged nanny informed him that she was not feeling well and will find other nanny to stand in. The other mummy had paid $660 deposit. However, as the families had researched and selected this particular nanny for their confinement, naturally they do not want other confinement nannies. They believe this particular nanny had hidden agenda as it is not possible for her to support 4 families for their confinement in Nov. Eventually, they made a police report. Investigations are ongoing. One mummy had asked for refund of deposit but the nanny said she had nearly spent all and unable to return the money. It is reported by others that she is not a professional experienced confinement nannies but a cook assistant and sell herbs. The reporter had called the nanny for confirmation but the nanny replied it is misunderstanding with no further explanation. When asked what is her actual job, the nanny replied she do everything- confinement and referring jobs to other nannies to earn commission.
Tips for Better 28 Days Confinement Experience
There are no doubts to have certain risks involved in hiring freelance confinement nannies or agencies but most nannies are responsible and committed to caring for baby. Although they are getting paid for their service to take care of baby and mummy in these minimum 28 days but these caregiving jobs are not easy. Do respect and be appreciative of confinement nanny. Love her and treat her as part of your family like a mother or teacher who will be guiding, passing you babycare knowledge. In return, most likely you will get to enjoy a better and happy confinement experience.
However, do be very careful if you wish to engage freelance confinement nanny. It is a fact that there are many freelance nannies accepting deposits from various mummies for 1 particular month even they know they can't do it. They will simply pass it to other nannies to earn coffee money or commission. Chances are, you will only know it when your baby is born and she can't turn up. This behavior will still continue and many will fall prey to these unlicensed nannies.
Question is, how is this different from scammers? Why does mummies, daddies allow this behavior cycle?
Hence we strongly encourage especially first time parents to find yourself a MOM certified confinement nanny agency that you can trust to avoid any risk of losing deposit or experience disruption in your confinement.