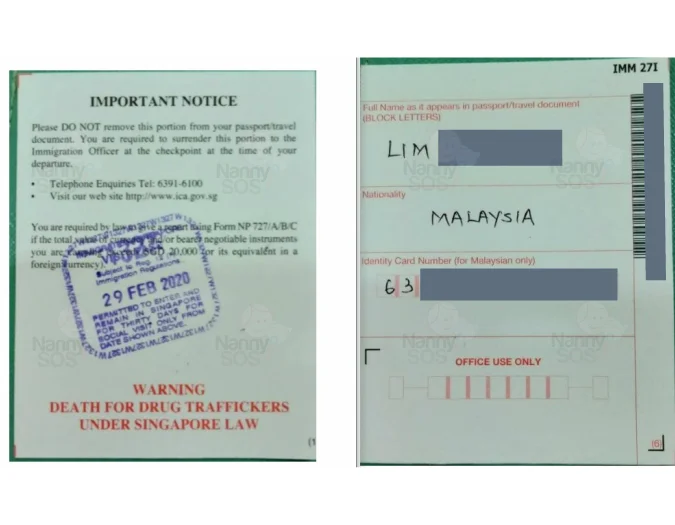 Due to covid 19 and Malaysia Control Order (MCO), your confinement lady would not be able to return to her home town after her 28 day employment service with you ended. In addition with Singapore implementation of circuit breaker and 14 day Stay Home Notice (SHN), most Malaysian confinement nannies in SG would prefer to continue working for next family until the situation gets better. However, as her short term visit pass is normally only 30 days upon entry, you will need to help the nanny to extend her visit pass or disembarkation card as well, besides applying for her work permit. Otherwise, you can seek the service of confinement nanny agency to help you in extending work permit for your confinement lady.
Here is the step by step guide on how to extend visit pass for your confinement lady without her leaving Singapore. All extension application of your nanny or helper's work permit and visit pass can be applied online through MOM's application portal.
Step by Step Guide to extend confinement lady's visit pass
1. Visit Pass Extension Application Requirement
A valid confinement nanny work permit. Before applying for visit pass extension, please apply a new work permit or extend nanny's current work permit first. You need not apply for a new work permit with $35 application fee if she has been working for you. Instead, simply login with your SingPass and select your confinement nanny's profile. Click "Ask to extend work permit". Approval is immediate. The maximum validity of the work permit is 16 weeks. You can click the link to follow our step by step guide on Confinement Nanny Work Permit Extension if you are still unsure.
A soft copy of the following necessary documents:

Nanny's passport
Nanny's disembarkation card or social visit pass
2. How To Extend Visit Pass of Confinement Lady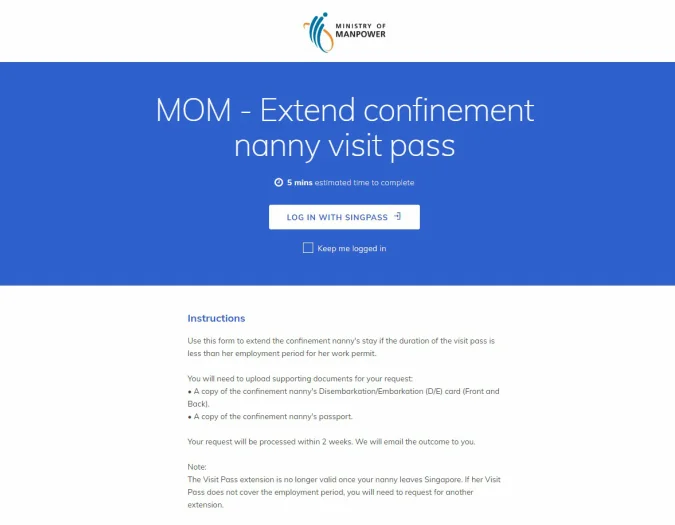 Login to iSubmit or Form SG.
Your NRIC and password is required.
3. Employer's Details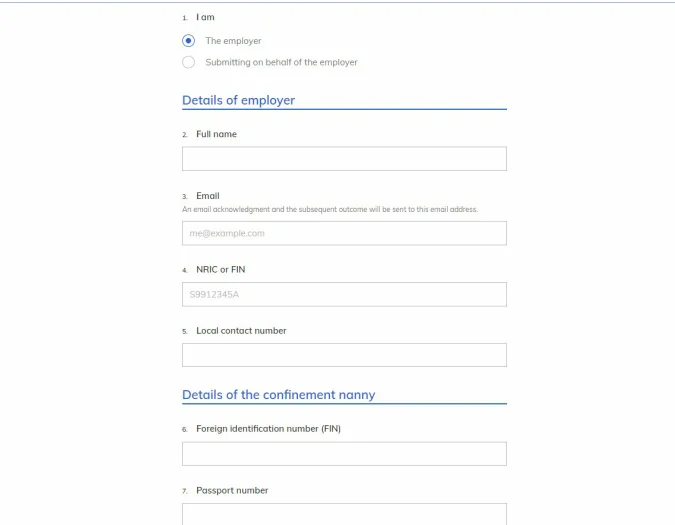 Depending on your status, select "I am the Employer" or "Submitting on behalf of the employer" option. Fill up your details as the Employer if you are not from confinement nanny agency with:
Full name
Email
NRIC or FIN
Local contact number
4. Confinement Nanny Details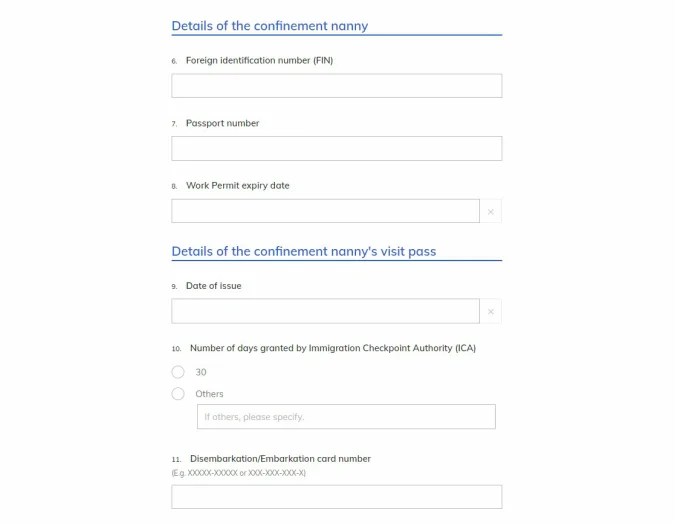 Fill up the details of your confinement nanny:
Foreign identification number (FIN)
Passport number
Work permit expiry date
5. Confinement Nanny Visit Pass Details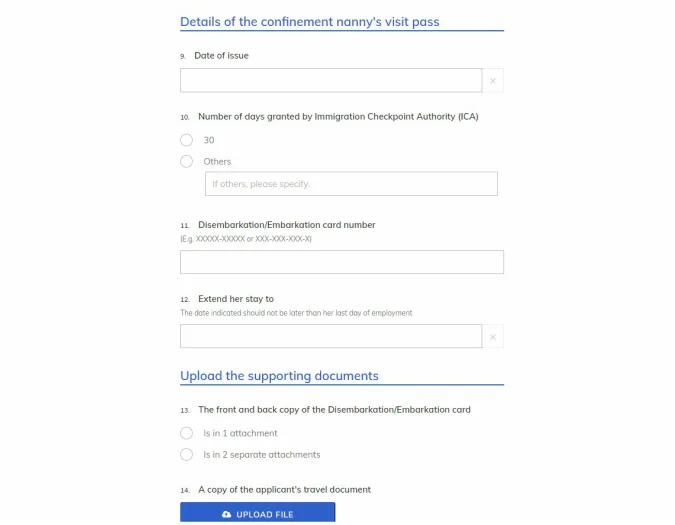 Fill up details of confinement nanny's visit pass:
Date of issue
Number of days granted by Immigration Checkpoint Authority (ICA)
Disembarkation/Embarkation card number (social visit pass)
The date which you wish to extend her to.
6. Upload all Essential Supporting Documents
Upload all supporting documents necessary to extend visit pass which are:
Disembarkation/Embarkation card (short term visit pass)
Travel document or passport
Lastly, check through all the details you have filled in to ensure you have given the correct information. Click the submit button once you have confirmed they are all correct. After the submission, please wait for 1 to 14 days for processing and approval. There may be additional $40 fee to extend the visit pass if your confinement lady has been in Singapore for more than 3 months which is very likely due to covid-19 situation.