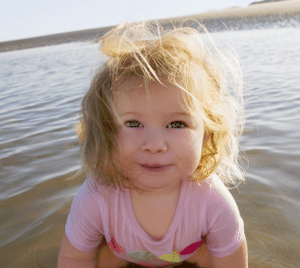 Finding the right balance between constantly monitoring your baby and letting him explore his world can be challenging. Overprotective parents and babysitters often hover over their babies. This can result in a child who is afraid to explore and resists playing alone. Setting the groundwork early will pay dividends when your baby becomes a toddler. Here are a couple of key tips for babysitters and parents:
Set limits for your child. Even in his first year, the baby will want to touch, open, and play with things that should be off limits. While you do want to remove truly dangerous items from your baby's reach, it is also important to teach your baby that some areas, items, and activities are off limits.
Daily play-alone time is important. Play-alone time will teach your child to be happy and play by himself without needing constant adult interaction. This is an important skill for your baby's development.
Don't always respond immediately. While you always want to investigate when your child cries, there are times when it is better not to respond immediately. For instance, if your baby has a minor spill, wait to see if he gets over it on his own or if you can offer sympathy from a distance, instead of scooping him up and comforting him immediately.
Letting your child learn to be independent will pay dividends as he gets older. He will play nicely by himself and be unafraid to enjoy new play areas.
NannySOS is a confinement agency providing confinement care and babysitting for your child. More information on ad hoc or daytime babysitting services is available in our article Babysitter Singapore.