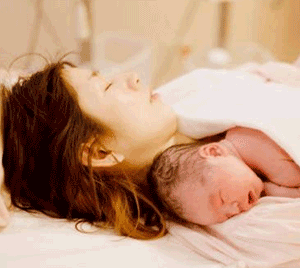 Confinement after childbirth is a traditional practice in Asian countries where Chinese mothers would stay indoors at home for a full month after giving birth. Mums going for caesarean section require longer confinement period for recovery than natural birth. As an overview, confinement preparation is usually arranged 3 to 6 months before pregnant woman goes into labour. While western confinement is more of taking care of baby angels, there is a set of do's and don'ts rules for asian new mothers to follow.
Confinement food delivery to home, hiring day time confinement lady or 24 hour stay in nanny are much sought after for mum's confinement in Singapore. Unless you have experience and knows what to do during confinement period, getting a confinement nanny or pui yuet is recommended. Other "quarantined" options can be hospitals, confinement centre and luxury confinement hotels if you are staying in Malaysia, China or Taiwan. It is a choice preference of your privacy whether you are comfortable with stranger to your home, 1 to 1 private care and availability of extra rooms.
According to Chinese beliefs, confinement rules and practices are meant for the benefit of mother and prevent bad things from happening. Chinese postpartum traditions include preparing nutritious confinement meals with herbs, no bathing, no washing of hair, no drinking of water and no outdoor. Most traditional confinement nannies would advise on following the chinese custom. However, with today's medical advancement, some confinement taboos and restrictions are considered confinement myths which are not necessary to follow strictly.
New parents will not know what to do after giving birth especially with twins. Non-stop baby crying can be a daunting experience. Someone with real life practical experience of post natal care is essential. Many families in Singapore still prefer to engage confinement nannies even for their second birth in order to be well rested with good health recovery. Experienced confinement nanny provides first time parents a better peace of mind and security. She will take care of the meals, washing of clothes and most importantly, waking up to baby at night for breastfeeding or diaper changing. Highly recommended if it is your first time parenthood for a happy and smooth transition. Confinement period can be extended if help and care is required after 28 days, up to maximum of 16 weeks calculated from child's date of birth. However, the extension will depend on the availability of nanny as usually their appointments are pre-booked. To avoid disappointment in not able to continue with the same nanny, parents are advised to pre-arrange with confinement agency if help for more than 28 days is foreseen.
What to eat after giving birth is important for new mums to boost milk supply, recover their health and reset their body condition. Extra precaution with cold water, cooling food, cold air or windy environment must be taken to prevent mum from catching chill or cold. That is why ingredients such as chinese herbs, ginger are used during cooking to warm mum's body, recover her Qi and balance her energy. Mums are advised to avoid food that are chilli spicy, oily, salty, MSG as well. For more convenience, mums can buy pre packed confinement herbs for soup or confinement food catering services to take care of the daily meals.
Getting a confinement herbal package is more economical and convenient compared to buying herbs individually. It is ideal and essential during postpartum period with or without a confinement nanny. The 28 days confinement package would include confinement herbal bath, red dates for making tea and pre packed confinement herbs for soup. You can buy confinement herbs packages from HockHua, Eu Yan Sang, Bugis or confinement nanny agency of your confinement lady.
During postpartum confinement, mums should consider post natal home massage for mind, body relaxation after the physical, emotional tolls of pregnancy and labour. Post natal massage is suitable for premature delivery, normal delivery or C-section delivery. The home massage therapy sessions include massage of the breasts, unclogging blocked milk ducts and engorgement. Minimum of 5 to 10 consecutive days of Jamu massage with binding are required in order to see the effectiveness. Start date for normal delivery is 5 days after childbirth. However, start date for caesarean section need to depend on the recovery stage of mummy's wound as every woman is different and has a different recovery rate. It is usually 3 weeks to 4 weeks and a clearance from Gynae is required in order to proceed with the massage for caesarean section.