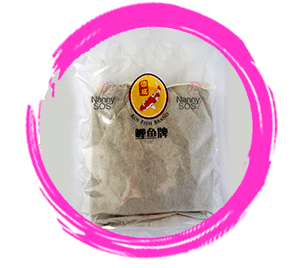 Confinement herbal bath (大风艾) is traditionally used by mums during postpartum period in Asian countries such as Singapore, Malaysia, China, Taiwan, Hong Kong etc. The confinement herbal bath or Da Feng Ai, is essential for post natal women's recovery if mums wish to shower and wash hair after childbirth. Mothers are encouraged to bathe with formulated Chinese herbs during 28 days
confinement
which can help to dispel excess wind, dampness, improve blood circulation and ease joint pain.
Can Mums Shower and Wash Hair During Confinement?
It is very important for mothers to observe personal hygiene during the confinement month. Contrary to Chinese confinement myths, it is highly recommended and a good habit for mums to shower everyday. Shower bath is necessary due to heavy perspiration during childbirth and hot weather in Singapore. However, the shower water must not be cold and the bathing time should not be too long. Bathing time should only take 5 to 10 minutes, using hot water temperature kept at 36°C to 39°C. Most importantly, body must be wiped and hair dried immediately after shower to prevent mums catching a cold.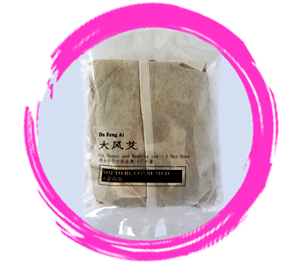 Benefits of Using Herbal Bath for Confinement.
Medical benefits from herbs can be absorbed externally as well besides orally through confinement food and drinks such as red date tea. The herbs is absorbed through the body skin during shower for improved blood circulation and less risk of contracting ailments such as headache and joints pain. With daily bathing with herbs for 30 to 35 days after childbirth, the herbal bath can help women to reduce the occurrence of rheumatic diseases in old age.
When to Start Bathing with Da Feng Ai Confinement Herbal Bath?
Herbal bath for confinement can be used for shower and washing face.
Normal delivery: Bathe after 7 days.
Caesarean section: Bathe after 10 days.
Price: $80 (28 packets where each packet is for 1 day dose.) Delivery cost is applicable.
Where to buy Confinement Herbal Bath in Singapore?
Confinement herbal bath is inclusive in NannySOS 28 days confinement herbal package. You can also buy herbal bath for confinement separately at $80 from NannySOS estore online, TCM herbal store or medical hall near you etc.
Disclaimer: Confinement herbal bath is generally safe for external use. It is not to be consumed. However, as everyone has different body constitution and sensitively, please stop application to consult doctor if you experience any abnormal symptoms.